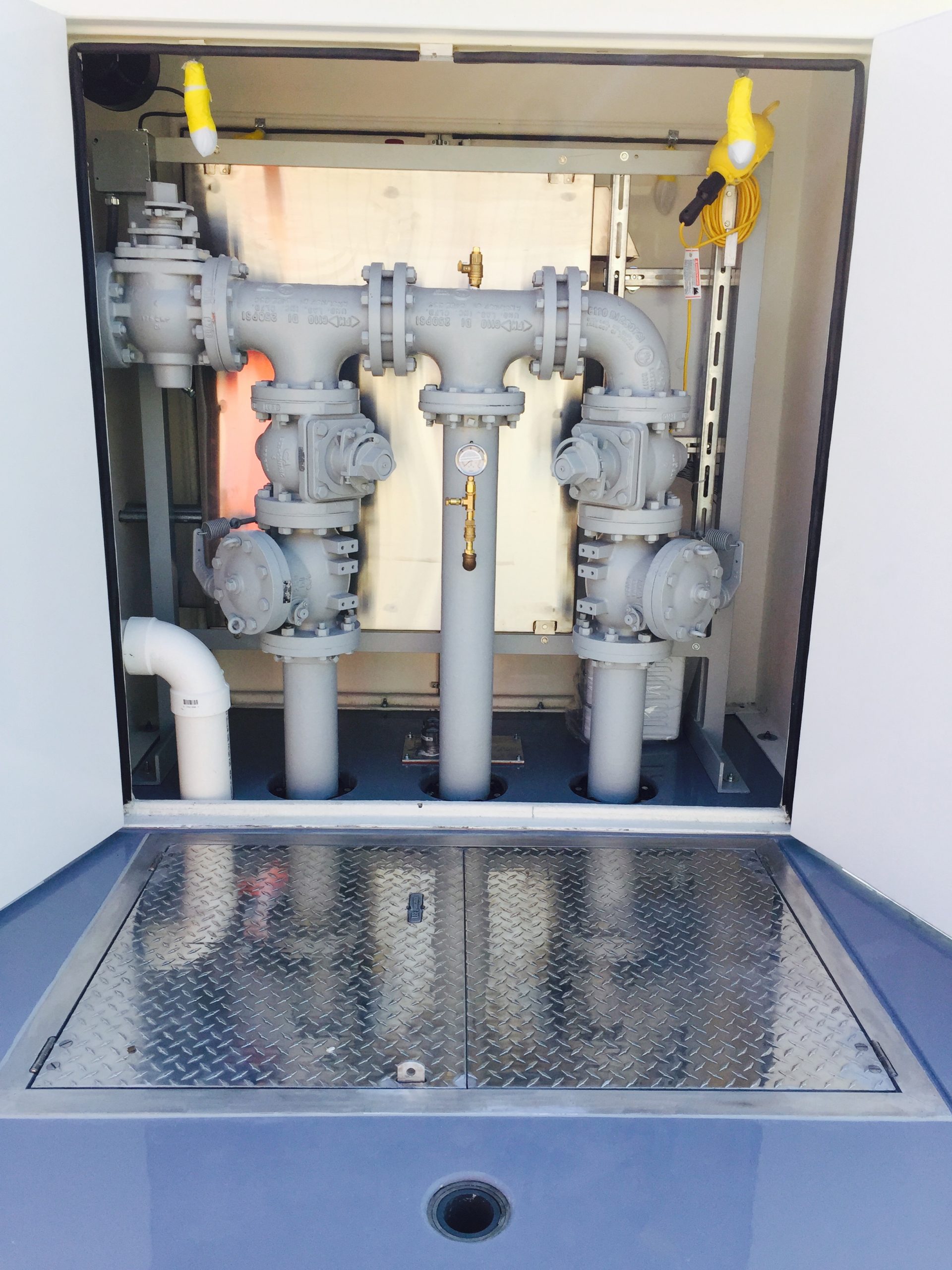 What is it?
The Valve-Pac is a factory built packaged valve vault for a submersible waste water pump station. It is an ideal way to reduce field installation time and expense at a waste water pump station. The Valve-Pac also significantly reduces the footprint of a pump station by locating the valves next to the wet well rather then in a separate confined space entry valve pit. Arriving at the job site as a complete assembled unit, the Valve-Pac is suitable for new pump stations and ideal for retrofit applications with limited time off line. Consider the Valve-Pac for your next submersible pump station.
Valve-Pac Standard Features:
2″, 4″, or 6″ piping configurations
Choice of Enclosure

Tip Up Fiberglass
Vertical Custom Fiberglass
Custom Modular Building

Bypass pumping quick connect fitting
Upper guide rail brackets( by others) installed
Pump control panel ( by others) installed
300# aluminum access hatch
Cable brackets.
What styles are available?
Valve-Pac
The Valve-Pac eliminates the confined space entry problem associated with typical valve boxes. The valves are located above ground in a fiberglass enclosure. The package includes an automatic air release valve as well as suction and bypass connection points for by pass pumping. Designed with standard pipe fittings, the Valve-Pac meets the Hydraulic Institute recommendations and is non-proprietary to any specific pump manufacturer. Shipped complete with a pump access hatch, the Valve-Pac is ideal for quick and simple retrofit applications.
Custom Fiberglass Valve-Pac
The Custom Fiberglass Valve-Pac contains all of the same components of the version with a Custom Configured Fiberglass enclosure to suit the unique needs of the customer.