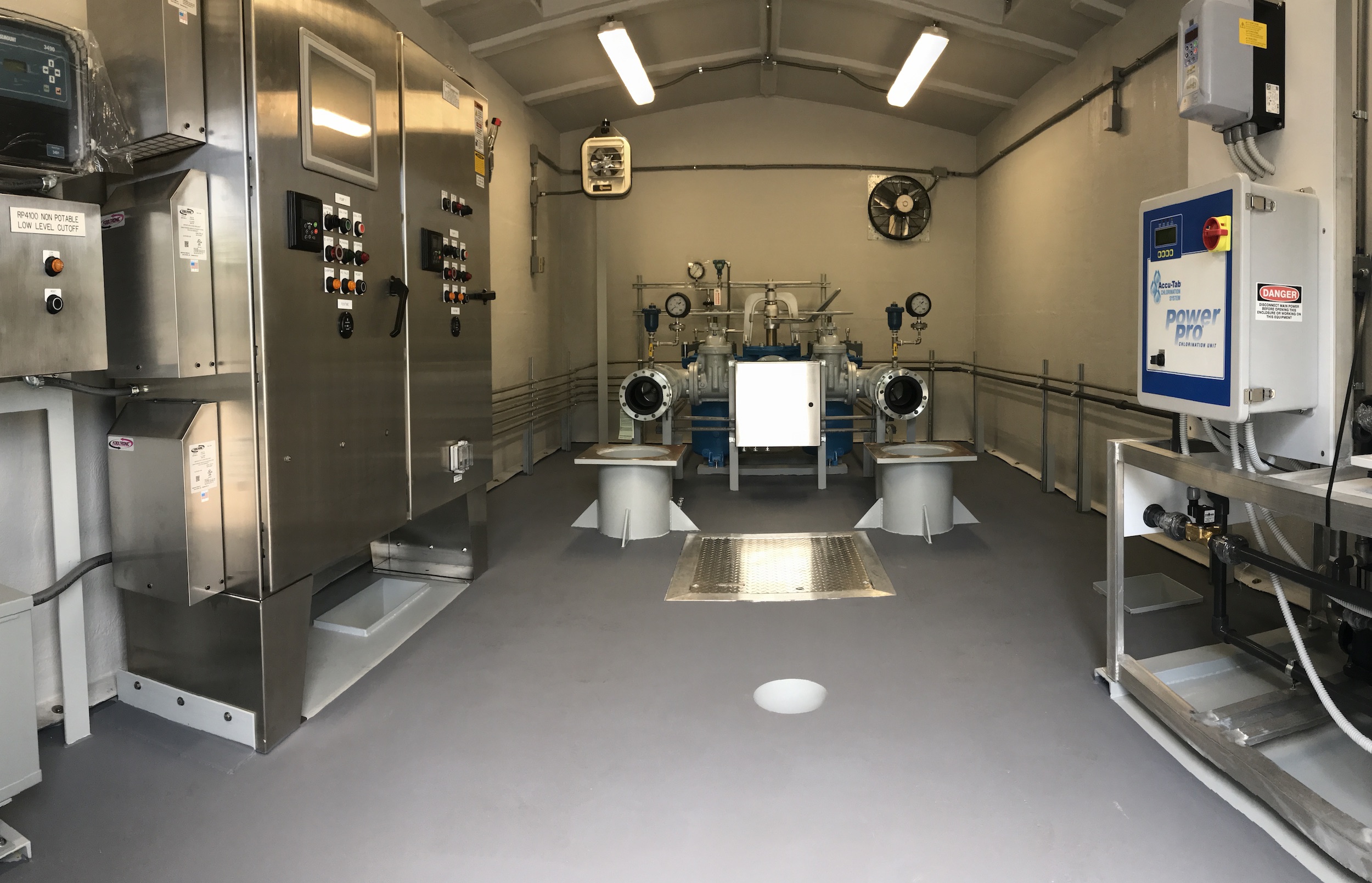 What is it?
Precision Systems has been manufacturing its Hydro-Pac factory built water booster station for over 20 years. Precision Systems mounts, plumbs, and wires all the components for your water booster station on a fabricated steel base. This skid can then be enclosed with a housing that meets your needs for aesthetics, cost, and durability or shipped as a skid for incorporation into a larger building. Arriving at the job site complete, the Hydro-Pac requires only connection of the suction and discharge piping and main power supply to be put into operation. The Hydro-Pac is a simple cost effective solution to your water distribution needs.
Hydro-Pacs include all of the equipment necessary for a complete booster pump station. Examples include:
Pumps (Inline, End Suction, Split Case, Turbines, etc.)
Isolation and Check Valves
Internal Piping
Pump Control Panel
Pressure Gauges
In addition, Precision Systems can provide customized options upon request. Some of the additional components we've provided on previous stations are:

Variable Frequency Drives
Flow Meters
Standby Power Generators
Automatic Transfer Switches
Telemetry Systems
Chart Recorders
Chemical Feed Systems
Station HVAC Systems
Traveling Bridge Cranes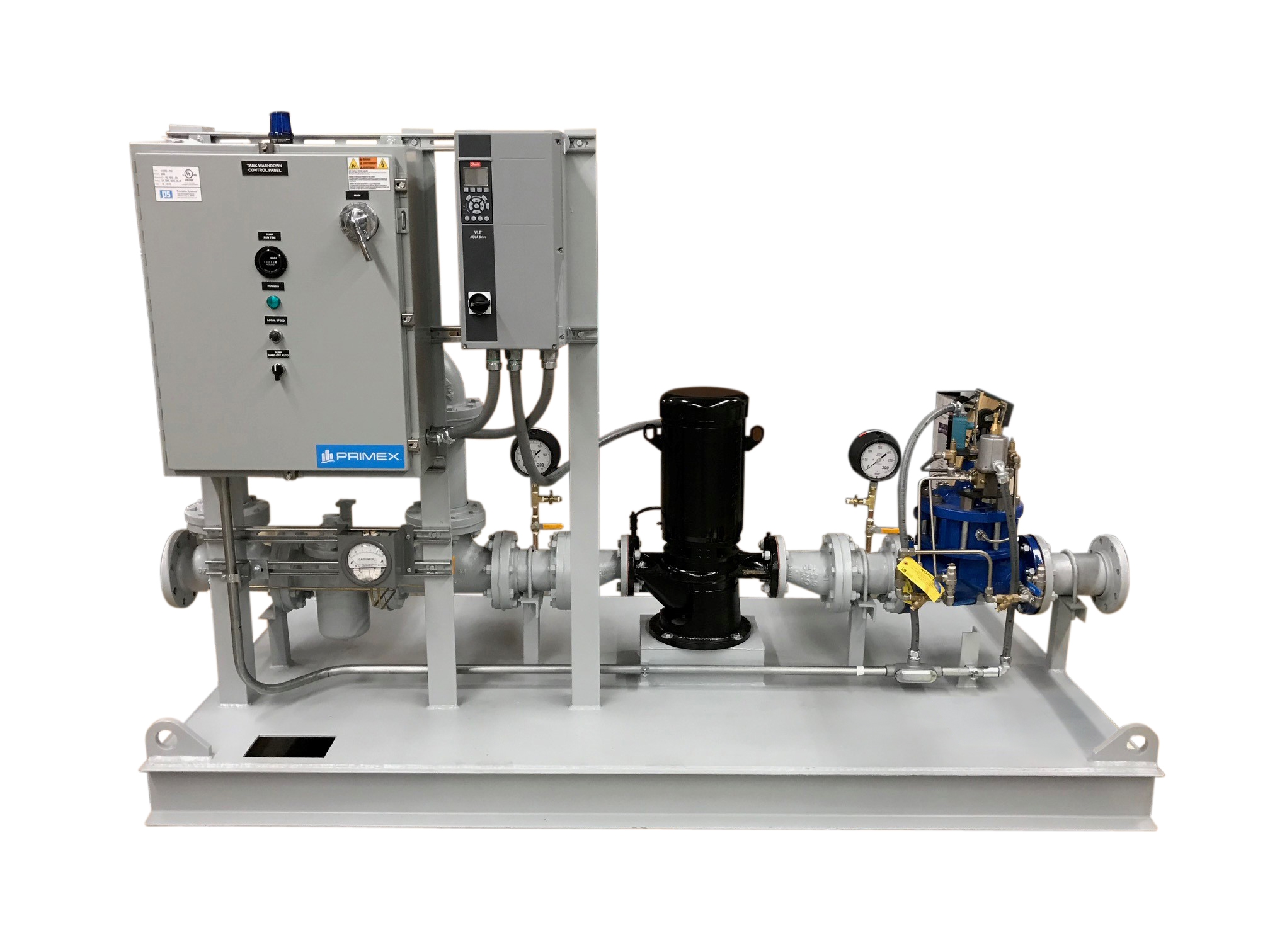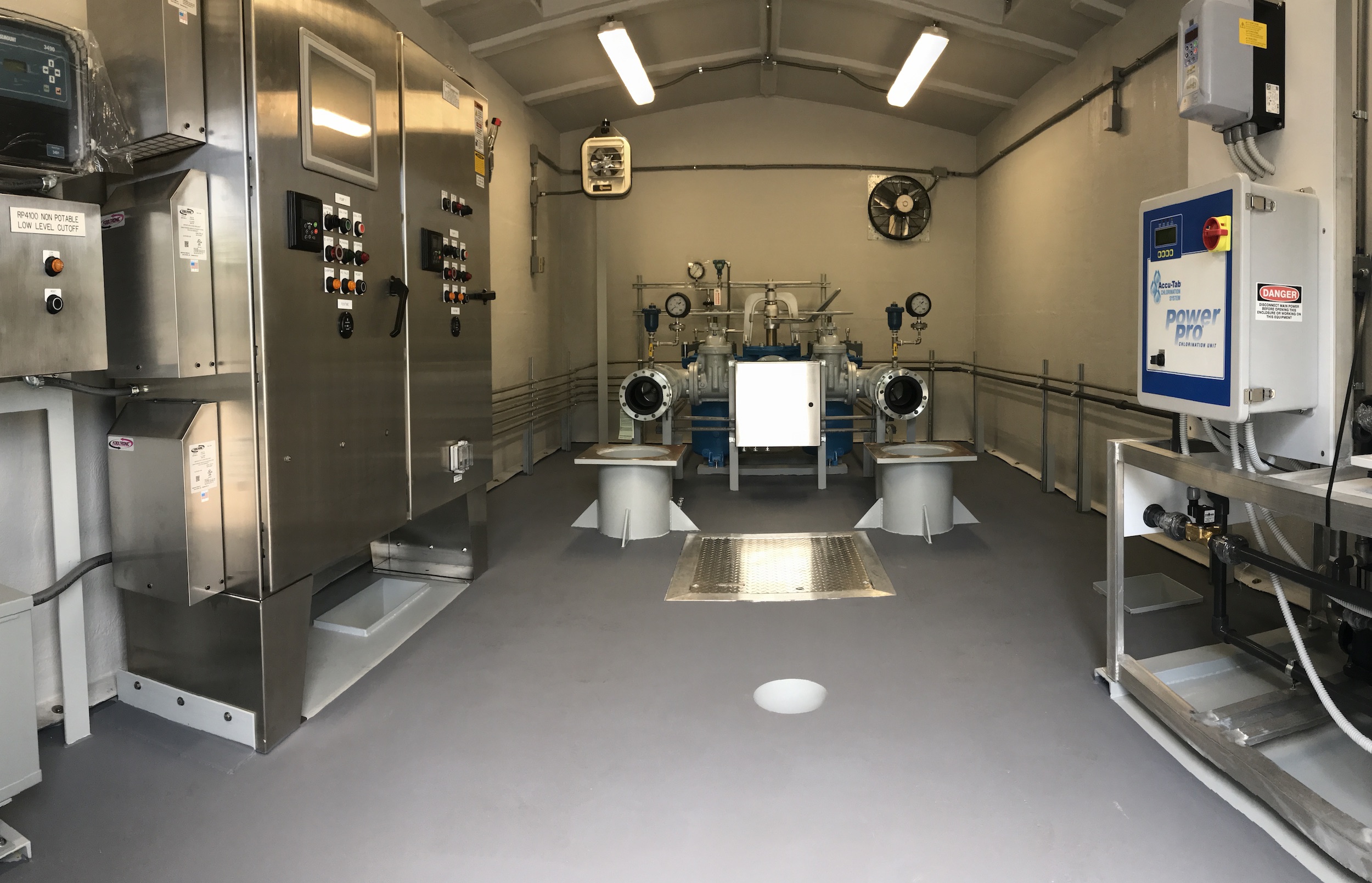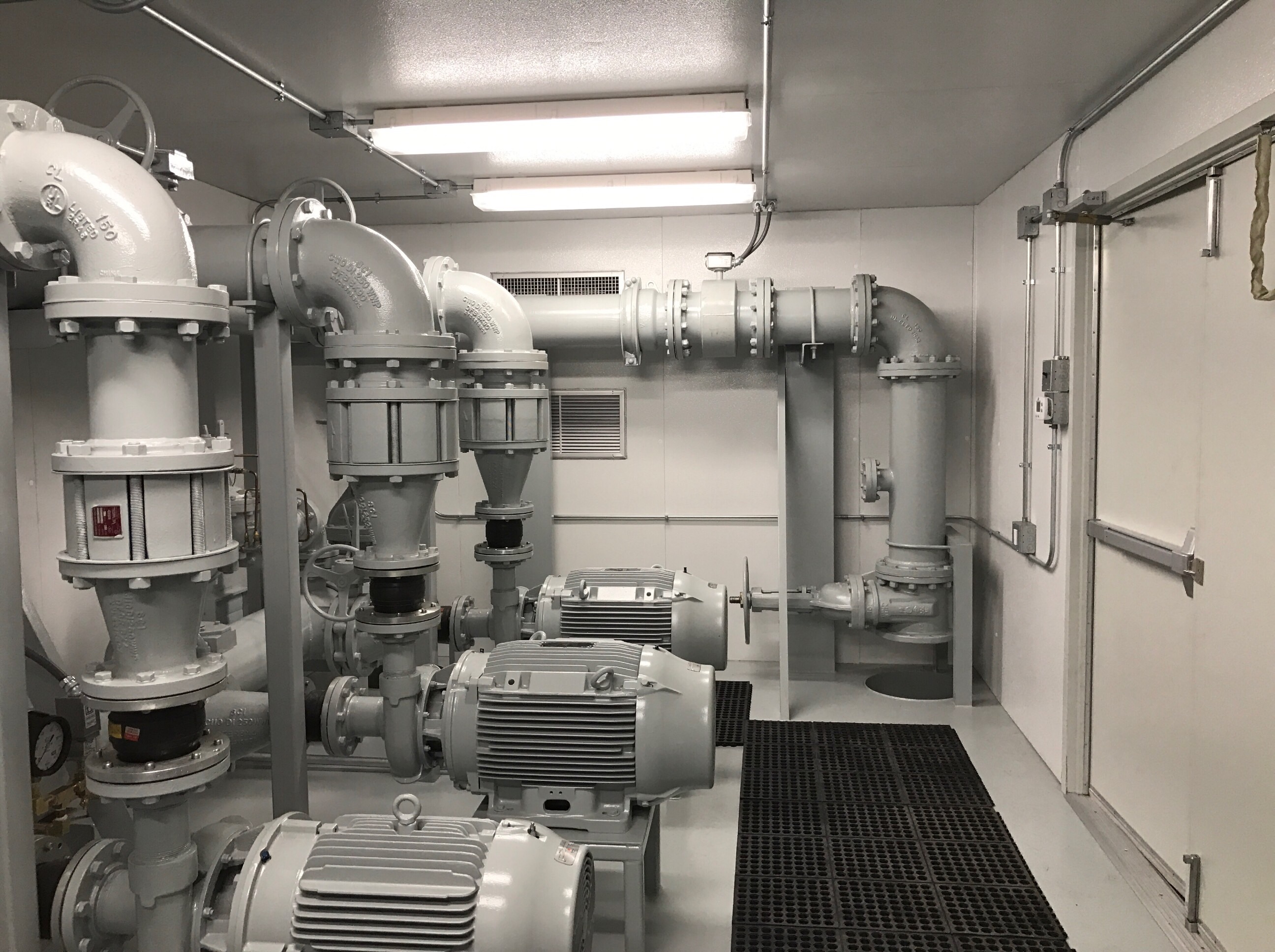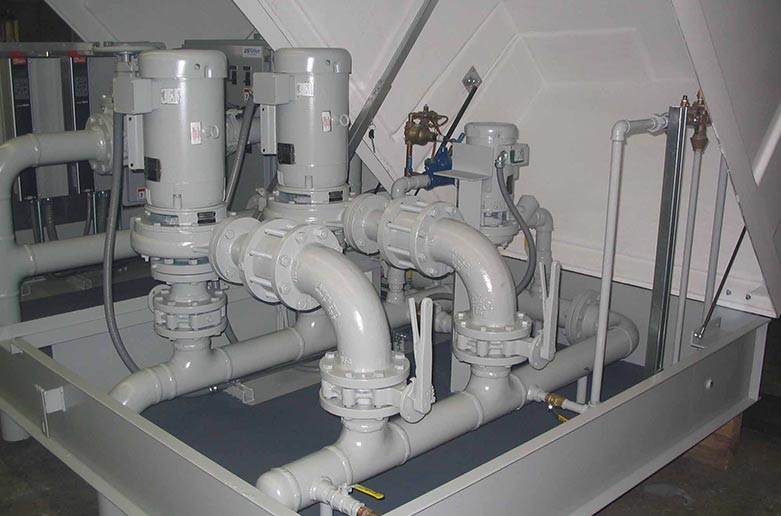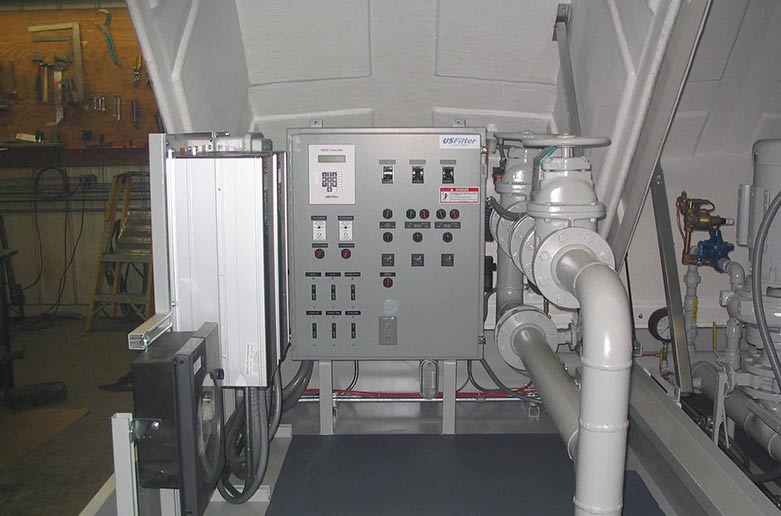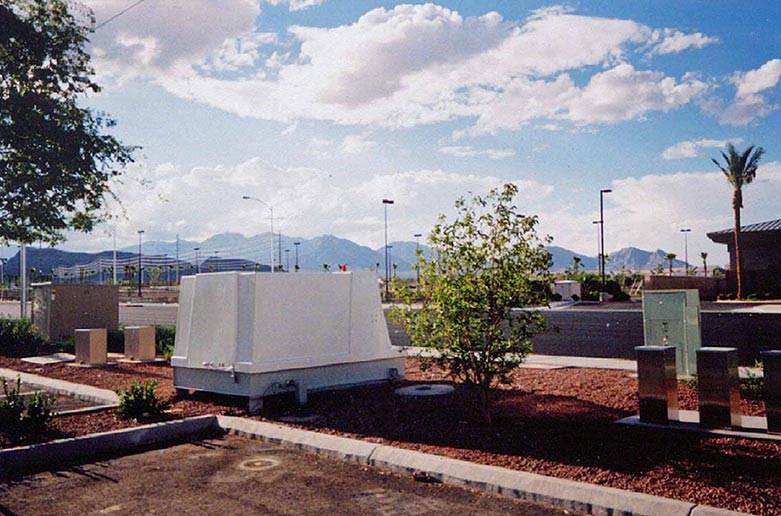 What styles are available?
The most economical Hydro-Pac is offered in our Tip-Up enclosure. A single piece enclosure that keeps the equipment out of the elements and out of sight; it tilts to provide access for routine maintenance or can be removed for unrestricted access. It is available in a variety of colors to meet the customers' needs for aesthetics.
We also manufacture Hydro-Pacs in our Partial-Bury style enclosures. This unit shown during installation will be buried up to the white fiberglass housing when installed, leaving only 4 ft. of housing above grade. It allows for indoor maintenance of the equipment within the station, but minimizes the visual impact of the stations exterior on the surrounding area.
Walk-In Hydro-Pacs are also available from Precision Systems. We commonly use our standard fiberglass enclosure, as shown here, which are available in a variety of sizes and colors. Walk-In Hydro-Pacs can also be enclosed in fully customized Modular Buildings as shown here. The custom finish option combinations are virtually unlimited.